Our first stop was Belém, in Pará state, and it's one of Brazil's busiest ports - and it's about 60 miles upriver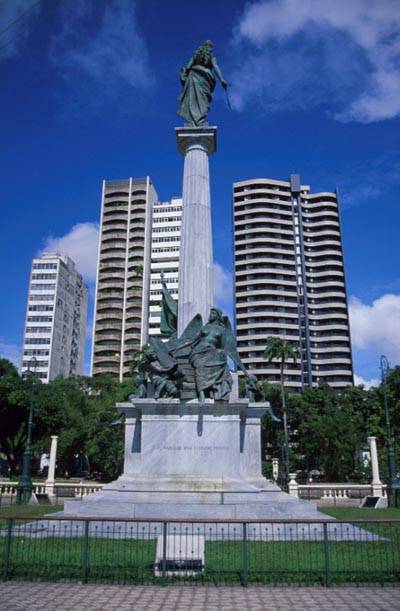 from the Atlantic ocean! The river is the Pará, part of the greater Amazon river system, separated from the larger part of the Amazon delta by Ilha de Marajó. Belém is built on a number of small islands intersected by channels and other rivers. See the map.
Founded in 1616, Belém was the first European colony on the Amazon but didn't become part of the Brazilian nation until 1775. As the gateway to the Amazon, the port and city grew tremendously in size and importance during the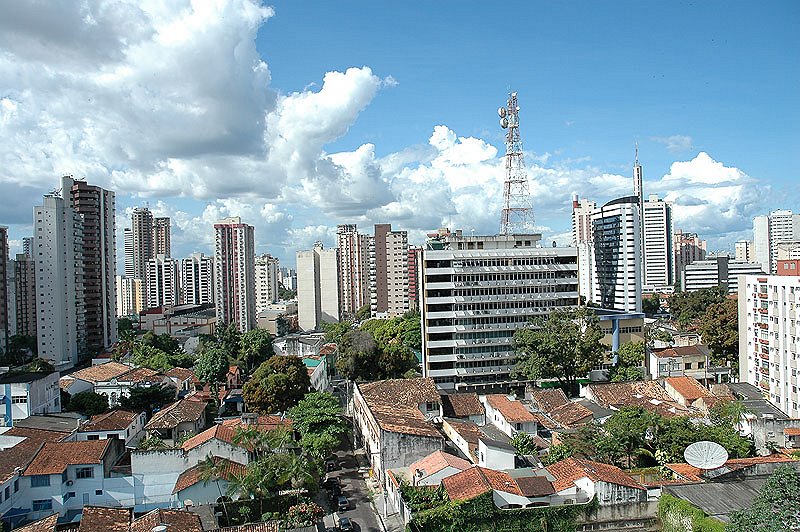 nineteenth century rubber boom, and is now a large city with millions of inhabitants.
The newer part of the city has modern buildings and skyscrapers. The colonial portion retains the charm of tree filled squares, churches and traditional blue tiles. On the outskirts of the city, the river supports a group of people called cablocas, who live their lives almost untouched by the busy activities of the city. Belém is a rainy city and hot. Humidity is very high. The climate is equatorial which means little variance from day to day. The wettest months are between January to May, but whenever you travel, be prepared for daily rain and high temperatures.